Strateos Self-Guided Tour
Strateos smart labs are located in Menlo Park and San Diego, California, Which together represent more than 14,000 square feet of laboratory space, 25 automation modules and 200-plus state-of-the-art research instruments tailored to the application needs of small-molecule and biologics drug discovery, cell and gene therapies and synthetic biology.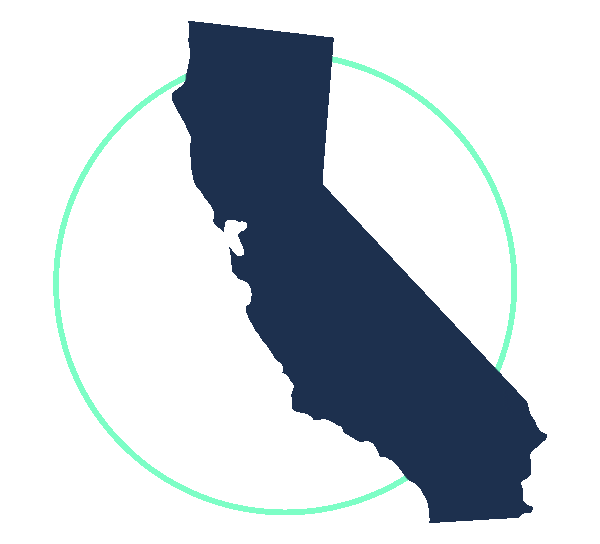 Life Sciences Automated
Quicker scientific discoveries with optimized,
automation work cells as resources
Connecting researchers to automated workflows increases the variety and number of experiments that can be completed at scale and allows investigations with new technologies. Scientists can now screen and discover faster and with more certainty than conventional wet lab approaches.
San Diego Lab
Strateos offers solutions to enhance the traditional CRO through automation and robotics, enabling scientific organizations to discover and characterize novel drug candidates with greater speed and accuracy.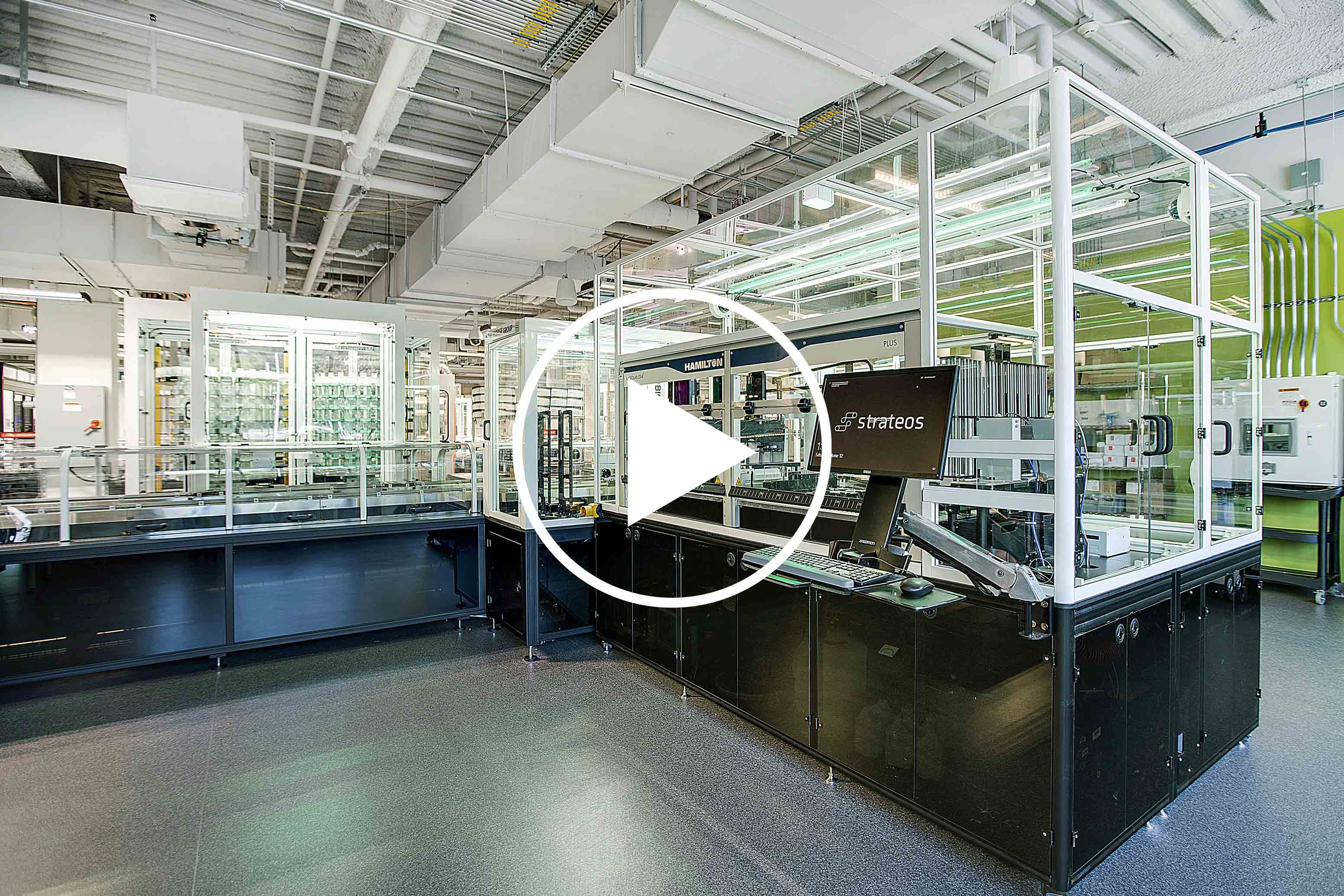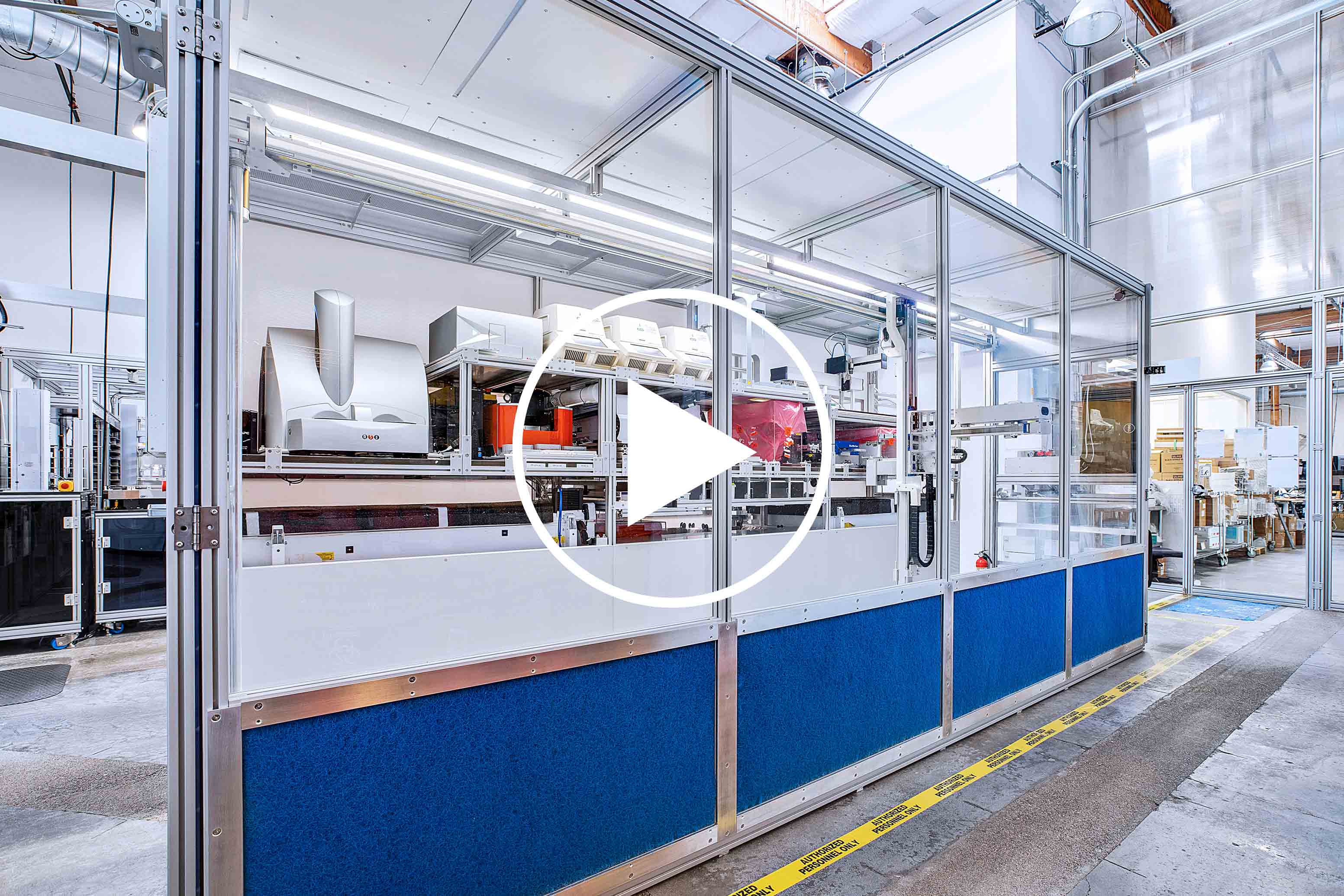 Menlo Park Lab
The Menlo Park facility is a deeply integrated technology stack of biology, robotics, automation and software that flexibly supports the design-make-test-analyze cycle.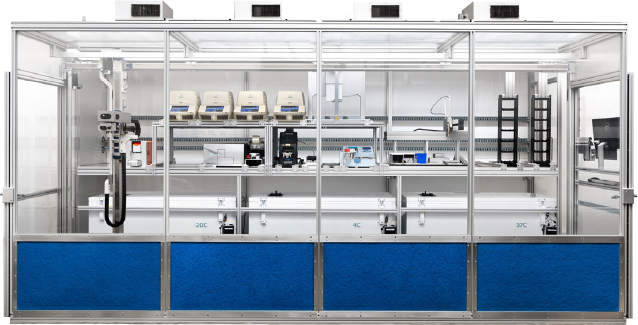 Workcells in Action
State-of-the-art robotics enables assay execution with minimal human input. Fully robotic workcells are core to Strateos's vision of cloud science. Ensuring an entire assay is executed by a robot gives our users peace of mind that experiments are executed exactly to specification every time driving better data for more reproducible discoveries.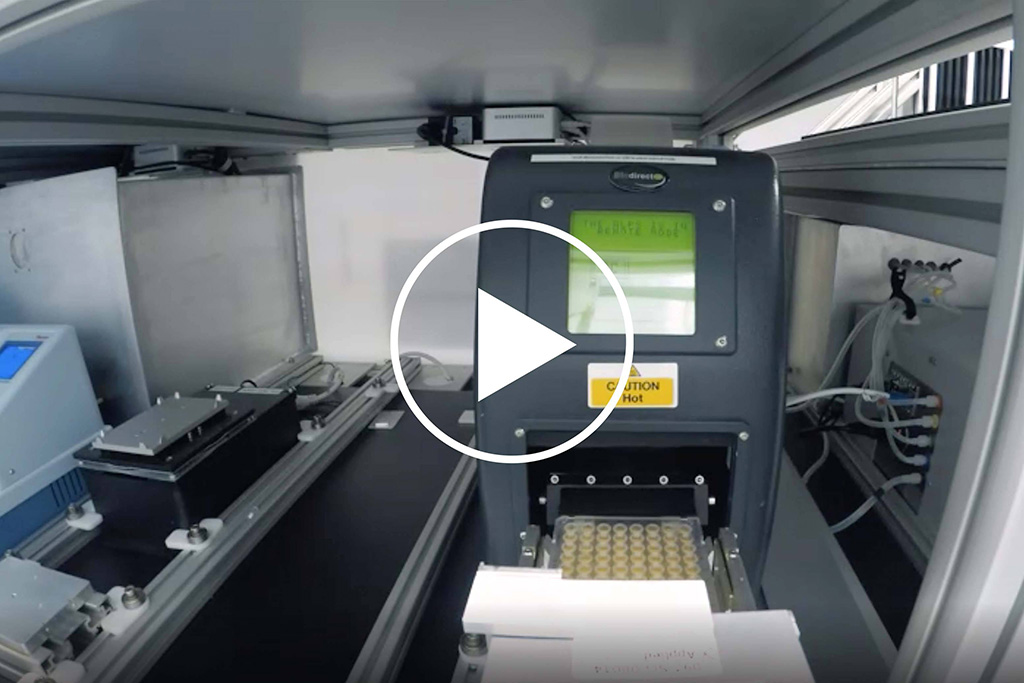 Automated qPCR
Investigate transcriptional profiles of mRNA. Extraction of RNA, cDNA generation and qPCR is all performed by on-demand lab automation.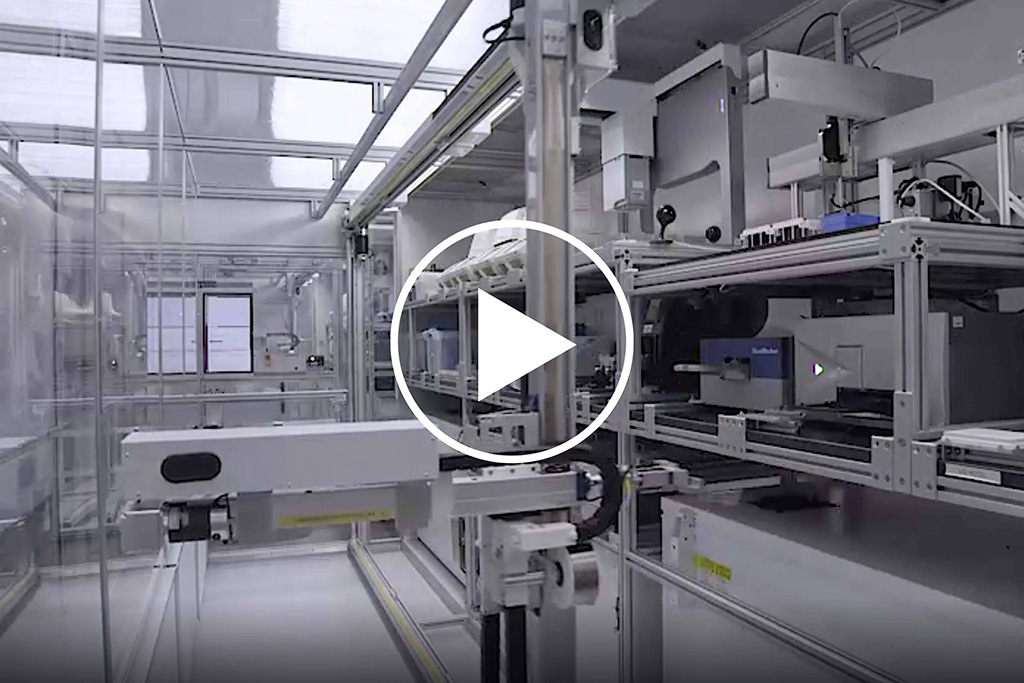 Bravo Automated Liquid Handling Platform by Agilent Technologies
Highly tuned liquid handling robotics with single, 96, and 384-channel heads provide liquid transfer accuracy that scales. When performing time- dependent assays, we make use of 96 and 384 channel liquid handlers to precisely dose all cell cultures in a plate simultaneously.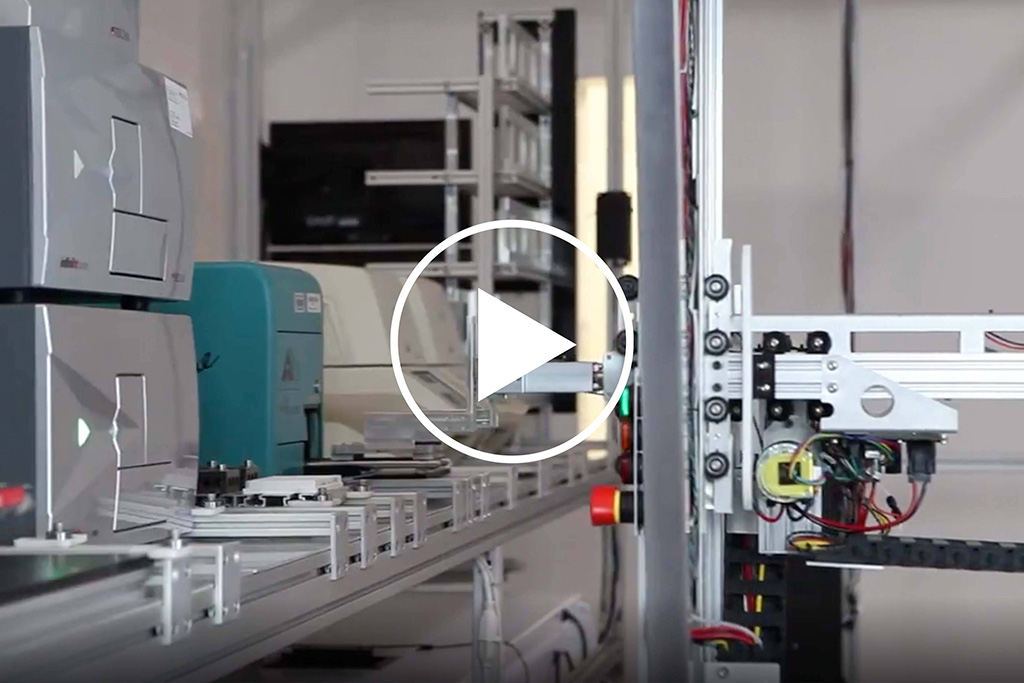 Automation Workcell Overview
Run assays using FRET, fluorescence intensity, HTRF, luminescence, colorimetric, thermal shift and more read outs. Reactions can be assembled with acoustic liquid handling or 1-384 multi-channel air-displacement liquid handling.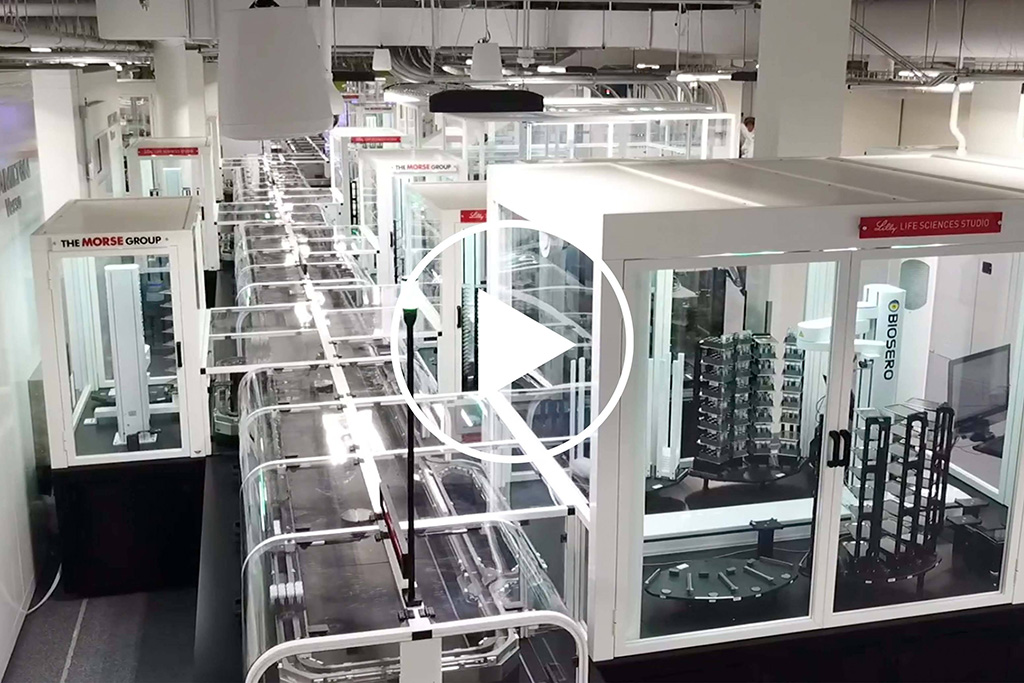 San Diego Facility
Our integrated small molecule discovery workflows for hit ID, hit-to-lead, and lead optimization studies combined with unparalleled scope of capabilities in robotics and automation allow us to deliver quality hits that progress to lead candidates.
Learn More About the Automated Drug Discovery Modules
The smart lab physically and virtually integrates several areas of the drug discovery process together creating a state-of-the-art, automated drug discovery platform. The custom engineered Magnemotion track based layout, and scheduling and execution software integrates the automation modules, contextualizing data in an end-to-end laboratory workflow.
Click on the Images Below to Learn More
About Our Automation Modules
Resources
Browse our collection of whitepapers, case studies, blog posts and videos and learn more about Strateos products and solutions.
Interested in a Demo?
Get in touch today to get access to the Strateos Platform for your team.