How to Get Started with Strateos
Strateos Cloud Lab Automation-as-a-Service
Driven by data, artificial intelligence, automation, and high-throughput robotics, the Strateos cloud laboratory platform provides a seamless and scalable alternative to the traditional CRO laboratory service model, providing reduced cycle times, unparalleled data quality and reproducibly, and real-time access for scientists to design, make, test and analyze experiments to achieve new and faster scientific discoveries.
Strateos
Road Map
Explore the following
steps and learn more
about our process
GETTING STARTED
Access our labs located in Menlo Park and San Diego, California, which together represent more than 14,000 square feet of laboratory space, >25 automation modules and >200 state-of-the-art research instruments tailored to the application needs of small-molecule and biologics drug discovery, cell and gene therapies and synthetic biology.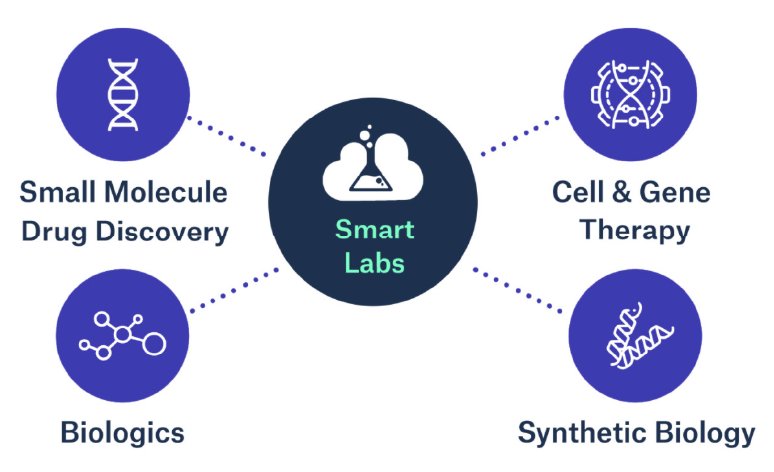 WE REVIEW
We have broad experience in drug discovery, automation, high through experimentation and lab control software development . We also have expertise in a variety of target classes ranging from GPCRs, kinases, ion channels, nuclear receptors, proteases and protein-protein interactions in many therapeutic areas. Our highly experienced team can also provide project strategy, design, and implementation guidance throughout the protocol review process.
CONFIRM SOW
Present a mutually agreed upon work plan, with clear goals and objectives for each project including clear scientific milestones and deliverables with detailed project tasks, cost breakdowns, payment schedules, communication schedules, and reporting requirements.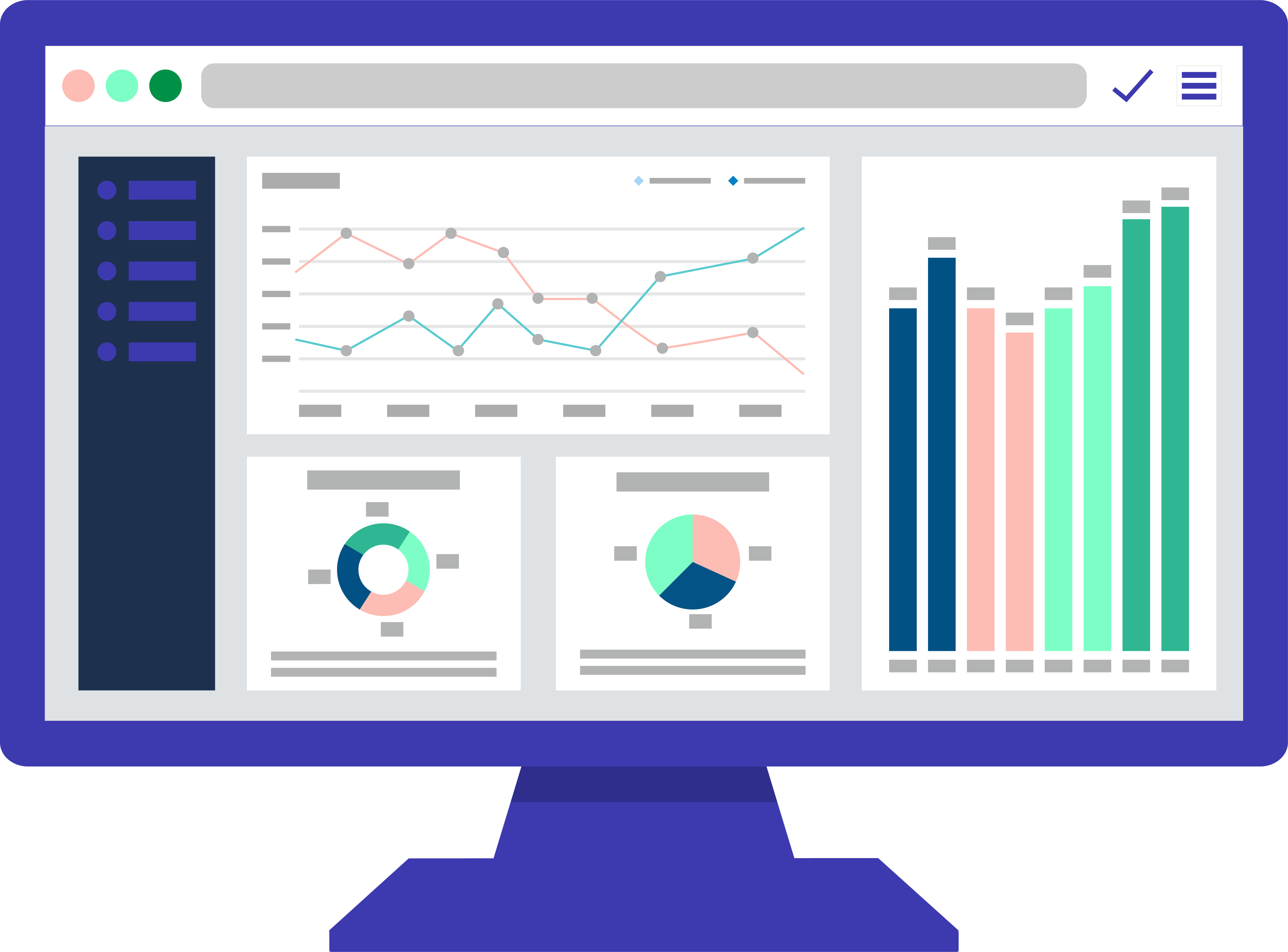 IMPLEMENT WORKFLOW
We will work diligently to implement the workflow using cloud lab automation-as-aservice specifying experimental protocols for scientific research in a way that is precise, unambiguous, and understandable by both humans and computers. This is the key to facilitating higher throughput, increasing reliability, reproducibility, accuracy and reducing costs. WATCH YOUR WORKFLOW IN ACTION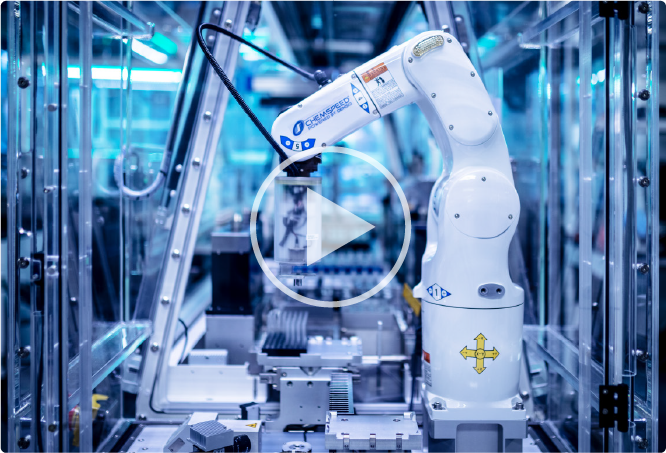 EXECUTE YOUR EXPERIMENTS
Orchestrate your scientific workflows virtually through a graphical user interface or programmatically through our API. You have the option of interactively commanding and controlling our lab automation modules, accessed from anywhere in the world with a web browser or use your Jupyter notebook.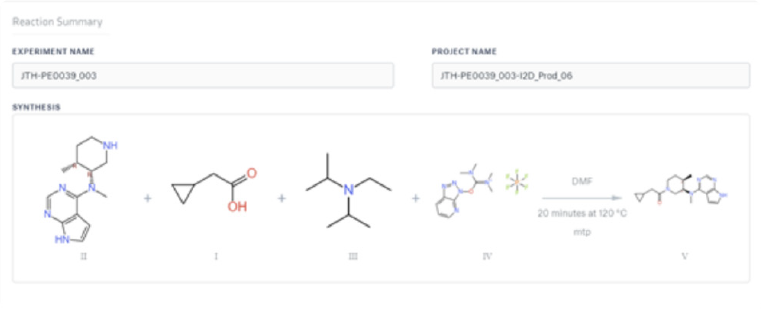 WATCH REAL-TIME EXPERIMENTS
Identify lurking and confounding variables through the contextualization experiments and scientific data with video, image, sensor and environmental data and conditions.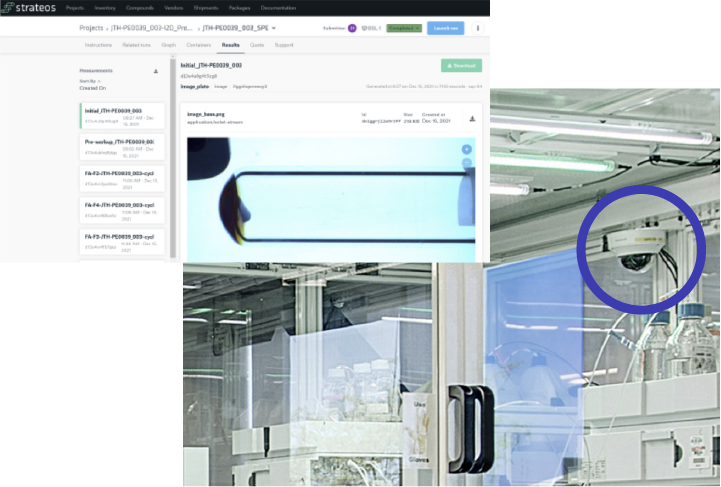 ACCESS DATA IN REAL-TIME
Access, automate, harmonize and unify phenotypic, biochemical, mass spec, ADME, imaging, genomic and operational datasets in real-time through our graphical user interface (GUI) and/or Application Programming Interface (API). Our clients integrate Strateos into their existing data engineering pipelines, software systems and data analysis tools, thereby increasing system interoperability.
FINISH/REPEAT
Leverage the advantages of automated chemistry and biology in closed loop robotic workflows compressing the design, make, test and analyze (DMTA) cycle time, reducing costs through the digitalization of drug discovery.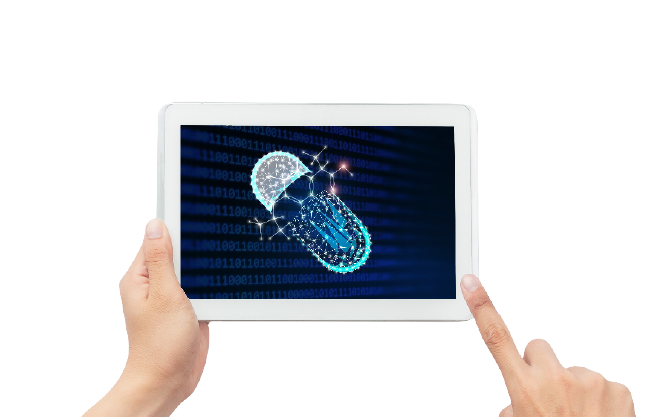 Resources
Browse our collection of whitepapers, case studies, blog posts and videos and learn more about Strateos products and solutions.
Interested in a Demo?
Get in touch today to get access to the Strateos Platform for your team.