Discovery Biology Services: From Concept to Candidate
The Strateos platform connects remote research and development teams to Strateos' two smart labs for on-demand access to a suite of integrative discovery biology products and services. With control of robotics and analytical instrumentation enabling the execution of a broad range of cutting-edge technologies and scientific workflows in the cloud, our discovery biology services can quickly establish valuable connections between drug targets and phenotypes.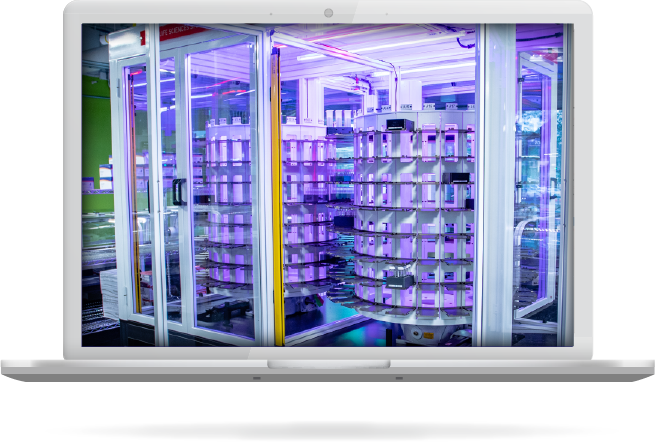 Why Use Strateos?


Improve Data
and Traceability


Easy-to-use Web Interface



Instantaneous Data Delivery

Connect Programmatically (APIs)
Supporting Life Scientists Today and the
Next Wave of Therapeutic Innovations
Scale your workflows beyond your lab to the cloud for on-demand, flexible-usage. Get access to high performance automation and instruments for generating mission critical data through the convenience of your laptop. Our state-of-the-art remote discovery cloud lab services support advancing the discovery of effective drug candidates, informing target validation, lead optimization, clinical indication, safety and efficacy.

A Complete Suite of Solutions
Starting is Easy
Strateos is a pioneer in the development of remote access laboratories for integrative discovery biology. The Strateos Platform helps scientists more efficiently and reproducible design, run, and analyze experiments to achieve new and faster scientific discoveries
Ship your samples
Strateos conducts your experiments at our
smart labs
Raw data and analysis is uploaded is made
available in real-time

Resources
Browse our collection of whitepapers, case studies, blog posts and videos and learn more about Strateos products and solutions.
Interested in a Demo?
Get in touch today to get access to the Strateos Platform for your team.